Are You A Small Business Looking Online For An IT Company To Take All Of The Technology Frustrations Off Your Shoulders?
No Other IT Consulting Firm In Cleveland Can Touch Our Fast Response Time, Range Of Experience, Quality Customer Service, Or Our Ability To Deliver Technology Solutions That Work EXACTLY The Way You Want Them To.

Call Us Today At 216-382-4900

4 Reasons to Trust Direct Connect Computer Systems
to Support Your Computer Network
Solutions for Small Businesses

Direct Connect Computer Systems: trusted computer support for businesses – Let us help you today!
Maybe you're concerned with the current rising costs of your IT services, or maybe you are just running short on time because of your expanding business and need to hand over the reins of some services to someone else. Whatever your reason, we can help you with quality IT services today.
Your business can save money and time today with Direct Connect Computer Systems' managed services, network solutions, IT support and more.
Not Ready To Call Us Just Yet?
If so, we would at least like to send you a copy of our recently published report, The Greater Cleveland Area Small Business Guide To Information Technology (IT) Support Services & Fees.
If you are the CEO of a business that is currently looking to outsource some or all of the IT support for your company, this report contains important information that will be extremely valuable to you as you search for a competent firm you can trust.
Simply fill out the form here and we'll send you a copy today!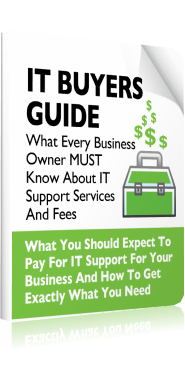 Is Your Current Computer Guy Only Putting Band-Aid Fixes On Your Most Pressing IT Problems?